Preparation for the AP subjects exposes students to fairly high levels of the subjects and tests students or their competence with those subjects at the college level. Students take a few AP tests to substantially add to their profiles and also to manifest their academic skills. To join our AP classes, check our Upcoming AP Batches Dubai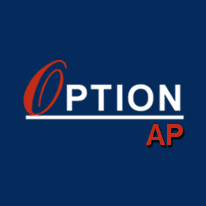 The level of knowledge required for an AP test is not acquired without rigorous preparation. As a result, it is best to take AP subject preparation seriously and over a long period of time. The benefits of high AP scores (4 or 5) are many: greater chances of admission, college credits and competitive subject knowledge that befits college level work.
AP COURSE PREPARATION DUBAI
The AP tests are designed to test students several academic areas – Arts, English, History and Social Studies, Math and Computer Science, Sciences, World language and Cultures. The purpose behind these tests is to assess the academic potential of the student for college-level courses. As such, the APs require rigorous training and preparation and once that is done, test-takers are well informed about the subject of study.
Each AP test is scored on a range of 1 to 5, with each score signifying a particular level of academic efficiency.
5: Extremely Well Qualified.
4: Well Qualified.
3: Qualified.
2: Possibly Qualified.
1: No recommendation.
These scores from 1-5 are scaled scores calculated from raw scores (number of questions correct in the exam).
A score above or equal to 3 is considered Pass. However, different colleges have different admission eligibility standards and so the score of the AP that can earn a credit varies.
There are no deductions for incorrect or blank answers, so your multiple -choice raw score is simply the number of questions you get correct.
Option Training Institute Dubai, UAE offers amazingly effective training platform for AP classes in the following areas. The coaching for AP subjects is conducted in private classes in order to deliver the optimum in terms of individualized training. This unique facility ensures very intensive, personalized training that caters to the individual needs of a student. We also offer the training in  group classes  so as to make the facility available to more students at a lower price and to cater for those who enjoy the competition in a group.
Students have the facility to be trained in the following Subjects:
AP Physics C: Electricity and Magnetism.
AP Physics C: Mechanics.
AP Biology.
AP Chemistry.
AP Calculus AB.
AP Calculus BC
AP Computer Science
AP Statistics
One-to -one training:
Allows the trainer to set a pace that the student can cope with.
Let's the student set class schedules that suit him.
Follows a systematic training schedule that includes weekly tests.
Involves regular appraisals.
Guarantees enhancement of subject skills.
Group class training:
Allows the student to be among a set competitive peer
Gives the student the sense of competition needed to excel
Follows a systematic training schedule that includes weekly tests
Involves regular appraisals
Guarantees enhancement of subject skills and rich interface with the subject
FAQ's about AP(Advanced Placement)