The SAT is a standardized test for most admissions to undergraduate colleges in the United States and other countries. The SAT, developed by the College Board, is intended to assess a student's readiness for college.
SAT PREPARATION DUBAI – OPTION SAT DUBAI
Option SAT Dubai, Knowledge Village UAE trains for the SAT prep using innovative class plans that focus on subject skill-building. The SAT test spans across three areas for each of which Option has evolved training modules that are interesting and effective.
The Reading Section assesses a student's comprehension and reasoning skills and hence the SAT trainers are particular about encouraging timed reading exercises in the class to ensure that the student learns to read 'smartly,' keeping the stress of time and comprehension in mind.
The Writing and Language Section evaluates a student's sharp observation and editing skills in the context of extended prose passages across a range of content areas. This section gets a tad tricky since some questions require contextual connections to be made and others focus primarily on perfect punctuation skills.
The two Math Sections gauge a student's skills for using appropriate tools strategically, searching for and making utilization of structures to do algebra and understanding the nuances of the language of the question. The fact that one Math Section allows for a calculator and the other does not is also worth dealing with while training. At our SAT Preparation Dubai Center, we take care to attend to the smallest such detail in order to deliver perfection in our classes.
The Optional Essay section is no longer be a part of the SAT test since May 2021!!!!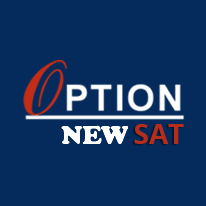 ACT Preparation Dubai
The ACT is often a brilliant substitute for the SAT since colleges often do not require students with an ACT score to have Subject SAT scores. So, when one weighs the pros and cons of the different tests, the ACT, especially in the case of someone with explicit science leanings, works better than the SAT + Subject SATs.
Composition/SCORING of each section:
The Reading section – 52 Questions tested in 65 minutes
The Writing section – 44 Questions tested in 35 minutes.
Both the reading and the writing are scored together on a scale ranging from 200 -800.
Math
20 Questions – 25 minutes without a calculator.
38 questions – 55 minutes with a calculator.
The two sections are scored on a scale ranging from 200-800.
Bonus!!!
This SAT promises great returns for those who put in qualitative effort. This is mostly due to the fact that the voluminous Vocabulary needed for the Old SAT is no longer required! Another relief is that in this SAT there are fewer sections, more time on average per question and the essay is optional.
Moreover, there is no penalty/negative marking and so students do not hesitate to take a calculated risk.
The student can select from the following options
1. Dubai SAT Preparation Course – One-to -one training:
At a pace that the student can cope with.
Systematic training schedule.
Regular appraisals.
Enhancement of subject skills.
Planned over 8 to 10 2-hour sessions.
2 sessions per week – completed in 5-6 weeks.
Followed by 2 weeks of mock tests.
2. Dubai SAT Preparation Course –  Group training:
Theory, practice and testing.
Regular appraisals.
Interface with parents.
Mock tests.
Problem-solving sessions.
Score/subject skill enhancement guaranteed.
8 to 10 2-hour sessions.
2 sessions per week -completed in 5-6 weeks.
Followed by 2 weeks of mock tests.