The ACT is gaining popularity not only as an alternative to the SAT but also as an add-on to the SAT. Students who have started working on getting their profiles ready enough to make competitive applications to undergraduate programs. Click here to see our Upcoming ACT Batches Dubai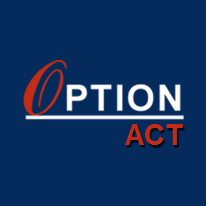 The ACT is often a brilliant substitute for the SAT since colleges often do not require students with an ACT score to have Subject SAT scores. So when one weighs the pros and cons of the different tests, the ACT, especially in the case of someone with explicit science leanings, works better than the SAT + Subject SATs.
The ACT is almost three and a half hours long and is designed to test students in four areas – English, Mathematics, Reading, and Scientific Reasoning. Each area is scored individually on a scale of 1-36 and the 4 scores are then averaged into a Composite Score. Regarded as one of the most rigorous tests for school seniors, the ACT poses a challenge to students who appear for it without the requisite quality of coaching.
The essay -writing portion of the test is optional but most test- takers prefer to train for it and opt to write the essay in a bid to make a more comprehensive statement of their academic skills. The new essay prompt, in place since September of 2015, is an interesting prompt that puts to test the test taker's analytical skills as well as his ability to summon up ideas to support and refute points of view.
At Option SAT Dubai, UAE, training for the ACT is fun and getting scores in the upper range (28-32) and higher (33-35) is not difficult provided the student selects the right training platform.
The student can select from the following options
One-to -one training:
At a pace that the student can cope with.
Systematic training schedule.
Regular appraisals.
Enhancement of subject skills.
Course plan:
Planned over 16 sessions (2 hours each).
2 sessions per week – completed in 8 weeks.
Followed by 2 weeks of mock tests.
Group training:
Theory, practice, and testing.
Regular appraisals.
Interface with parents.
Mock tests.
Problem-solving sessions.
Score/subject skill enhancement guaranteed.
Course plan:
20 sessions (2 hours each).
2 sessions per week -completed in 10 weeks.
Followed by 2 weeks of test-taking strategy training.
Followed by 6 MOCK tests.