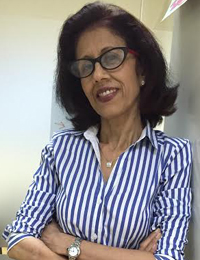 The Option Pedigree
An organic growth-oriented organization, Option has taken care not to dilute the pedigree of its core ideology, an ideology of intellectual growth and well-being. No fancy labels, no false claims, no improvised trainers, and no quick-fix solutions! Real teachers, genuine results, and personalized solutions. Option Dubai is what it promises to be-the only reliable partner in a person's academic and professional journey..
The Option Factor
There are reasons aplenty to want to be a part of Option:
Option offers state-of-the-art training by faculty that has put in more than 30,000 hours of classroom training!!
Trainers are extremely communicative and student-friendly, and this makes for very engaging and productive classes.
The content of the instruction is regularly updated, and strategies are constantly refined to match the challenges of the tests.
Students are trained to be curious and to question rather than to just accept what is taught.
The human factor is very high on Option's list of priorities. Each member of our team prioritizes interaction with clients and ensures providing very flexible solutions to individual problems.
Option sincerely believes that learning is best achieved in an interactive and flexible environment. As a result, we do not rely on slides and circumscribed materials to train; we innovate, invent, interact, and imbue!
Option is the only institute that caters to your special academic need down to the finest detail. We offer training packages that are pocket-friendly and easy on time. You do not need to take the entire course, either in a group or on your own, if what you need is improvement in some aspect of the test. In short, we have the widest offering of Flexi programs.
And the most remarkable thing is that we guarantee a score improvement! Studies were never such fun! Interesting sessions are tailor-made to suit you in terms of money, time, and outcome. Option has mastered and skilfully executed the fine art of academic training and promises to be the most exhilarating experience for you
The Option Outreach
Option's journey as an organization begins and ends with the individual stories of each of the 1000s of students that have added to the persona of the institute. After 21 years of excellence, India's most respected training and academic consultancy firm Option– now present in UAE as Option FZ-LLC -continues its efforts in building careers and lives and transforming outlook.
The Option Faculty
Trainers at Option Dubai are recognizable by their passion for good, smart teaching methodology and yet each trainer is an entity with his or her own very distinctive personality. That makes for a unique team – a group for which the ideology of the organization is paramount but so is individual expertise.